WHO IS YOUR BUILDING INSPECTOR?
We are a fast growing building and pest inspection company, taking a new-age approach to the tired inspection industry. Your Building Inspector can honestly guarantee all our clients the best price for professional inspection services on the market! Why would we make this promise? To keep our inspectors on the road and busy!
As a professional company constantly on the lookout for industry trends and changes, we couldn't help but notice that nearly all inspection companies in Australia were all making the exact same promises: licensed, insured and professional inspectors, 24-hour turnaround on reports and the latest technology. The only difference between each company is the price! However, what we have found is that customers also want the best service and the security of a recognised company. And that's where we come in!
WHY JOIN OUR BRAND?
Because we make it easy, are affordable, and most of all, you are joining a reputable brand.
Let's be honest, running an inspection company isn't a walk in the park. Apart from undertaking inspections, you also need to market yourself and stay one step ahead of the competition in your region – there's never a slow work day. These factors alone can be very cost prohibitive if you're in it solo, and frankly, inspectors are builders, not marketing experts. That's why Your Building Inspector have developed a very different model for our franchisees – we don't want you to just earn and wage, we want you to be successful in your own right.
We understand that franchising isn't as widely accepted in Australia compared to other regions of the world. We attribute this mainly to the retail and hospitality industry that charge high fees. That's why we offer a great purchase price as well as low on going fees that's miles ahead of the opposition (we did the research).
"We want our inspectors to receive real value from our brand. We also want our inspectors to be successful within the industry. That is why we look at franchise fees differently and provide useful resources and systems that will give our inspectors the best opportunity to succeed."
– CEO Christopher Nield
SO, HOW EXACTLY ARE WE DIFFERENT?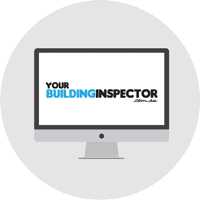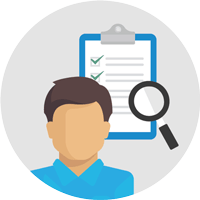 GREAT FEE STRUCTURE
We don't charge a percentage on turnover. This is our biggest difference.We only ask for a monthly admin fee that goes towards your inspection software, digital marketing, support and our call centre. We also take a small fee for each booking request we send through. That's it!
BOOKING REQUESTS
Our booking requests are much more than just a phone number for you to call back – they are genuine leads from our main website and call centre. These leads will include: the client's contact details, address of the property to be inspected, the type of inspection the client has requested their ideal inspection date and time and most importantly, a price. If the client is happy and requests a booking, you will receive an automatic email. From here all you have to do is simply call and confirm the date and time.
We also have set inspection times of 8am, 11am and 2pm, 5 days per week, which makes organising your time and getting to appointments easy! You can even take the payment up-front prior to doing the inspection and the customer must sort out access for you!
ONLINE MARKETING
We handle your digital marketing. Our team understands the importance of an online presence and being at the top of the search engine charts for your region. That's why we employ the industry's best digital marketers to continuously optimise and manage each regions digital marketing activities, including optimising the website in your region and organising ad campaigns to ensure that you have the best chance of being found by potential clients.
EXCLUSIVE TERRITORY
An exclusive territory is a fixed geographical region that is your own; made up of suburbs. Any booking requests that come into Your Building Inspector with your region's suburb will automatically go to you. No questions.
Unlike many other franchised business models, we want our franchisees to be around with us for as long as possible. That's why we offer the initial 3 year franchise agreement plus 2 x 3 year options. So, if you enjoy the initial journey you can stay with us for many years. Another important consideration, and a point of difference to many of our competitors, is if you decide to sell, the new owners will get the same deal. That is, the initial 3 years plus 2 x 3 year options. This protects your investment and shows our commitment to you and your success!
KEEN FOR MORE DETAILS?
Fill out the form below and we'll be in contact!