NORTH LAKES BUILDING & PEST INSPECTIONS
Guaranteed best price, every time
WE FIND AND REPORT ALL MAJOR & MINOR DEFECTS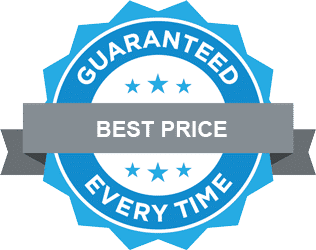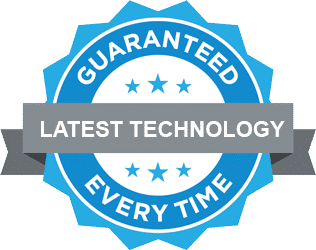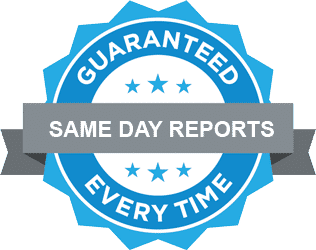 CALL FOR A QUOTE OR TO BOOK AN INSPECTION
North Lakes Building & Pest Inspections
WHAT OUR CUSTOMERS SAY
"A very thorough and personable build and pest inspector. Pat took the time to explain a number of potential problems with the property and suggested some practical remedies and preventative measures."
"Pat is professional, courteous and professional. We live overseas and where looking for an investment property. Nothing was too much for Pat, he emailed the detailed report in a timely fashion and even took the time to call me. Thanks Pat."
"Cannot recommend Chris from Your Building Inspector highly enough. Great service and excellent value. From the initial engagement to receipt of the inspection report was a total of 24 hours. He was professional, honest, and extremely thorough. He took the time to explain any defect no matter how minor and answered any questions I had. We left the inspection with a detailed report and complete peace of mind on the construction quality of our home."
"Booked last minute and they made themselves available that day… thank you. Once all and done Dave explained it all to me as I haven't a clue and gave me great advice moving forward. Inspection was done midday and the report was in my emails that afternoon. Thank you."
"Couldn't recommend 'Your Building Inspector' enough. Bree provided an easy booking process with ample communication and great customer service. Our inspector Chris was punctual, knowledgeable and thorough. Affordable service at the highest quality."
"Had a building and pest report done through Your Building Inspector and could not be happier!!!! The service was excellent with Bree going out of her way to help organise time that work. Chris, who did the inspection, was very thorough and diligent. He was very knowledgable and happy to pass that knowledge on. Had the report done within hours of the inspection being completed. I could not recommend them more highly!!!!"
"Pat was really thorough for our building and pest inspection. His knowledge in the building industry was really apparent which was really helpful for us as it was our first home and needed someone how knew what to look for. We couldn't recommend him highly enough!"
"Highly recommend, Pat was thorough with his inspection which included inspecting inside and on top of the roof which a lot of other inspectors said they wouldn't do. Pat was fast in getting his report back to me and was extremely approachable and helpful with any questions I had regarding the report. I would not hesitate to recommend Your Building Inspector to others."
"We needed a last minute Inspection scheduled and Chris/ Bree were very efficient and I love that they take after hours calls when working people are free. The inspection was organised and SIGNIFICANTLY cheaper than other inspectors!! Will be using them always! Fully detailed report and genuine advise. Full points for professionalism, punctuality, service and value! Thank you all so much!! See you in the future!"
"The team at Your Building Inspector were a pleasure to do business with. Right from the get go they were willing to beat a quote provided by another company. They kept me informed of their dealings with the owner's agent and the date of the inspection. After the inspection the inspector himself gave me a call to run through his findings."
"We had Chris do our building and pest inspection and he was wonderful to work with, very thorough with his inspection at a very affordable price. Chris was able to fit us in last minute and helped us with what to look out for in future. Would confidently recommend this company for you to use and will be call them again on the next inspection myself."
"Bree was great to deal with over the phone and was able to shift things around to be able to fit in our inspection within the short timeframe. Chris was quick and efficient and explained everything he found to me without being too overwhelming. I had the report within an hour after the inspection! Highly recommend these guys!"
"Chris did a fantastic job on the building and pest inspection. Extremely thorough. He helped me to get many issues addressed and the price reduced. Definitely recommend Your Building Inspector."
BUILDING AND PEST INSPECTION NORTH LAKES
Your Building Inspector North Lakes specialise in building and pest inspections for buyers and sellers. Our local inspectors are licensed builders with at least 10 years experience, which is why we find major and minor defects that others miss. Your inspector will provide you with a thorough and easy to read report on the same day that your inspection takes place, so you have as much time as possible to make a decision on the property. They're also happy to take you through the report over the phone, and if you're present at the inspection they will walk you through the property and point out any issues or areas they've included in the report. 
We'll work with yourself and the agent to find a convenient time for the inspection. So, when you're ready to book simply give us a call and we will help you through the process!
WE FIND AND REPORT MAJOR & MINOR DEFECTS
The three major defect areas our experienced building and pest inspectors in North Lakes look for include;
Structural Defects
Is the property structurally sound and are there any areas that are very poorly maintained or present serious safety hazards? Your North Lakes Building Inspector will use high quality photos to demonstrate the areas of concern with your report.
Water and Moisture Defects
Is there any water or moisture build up in the property? If there are signs, Your Building Inspector will use their moisture meter to take a reading and note it within your report.
Termite Defects
Is there any evidence of previous or current termite activity within the property and its surrounds? Your Building Inspector will report on any findings and use their top of the range thermal sensor to pick up on active termites within the property.
The inspector will also provide a list and photos of any minor defects they find at the property. These minor defects can include things such as; cracked tiles, broken door hinges, poorly maintained cabinetry or chipped paint. These are not areas of major concern, but could be used in negotiations when purchasing the property and give you a thorough understanding its condition.
WHY CHOOSE YOUR BUILDING INSPECTOR?
DOWNLOAD OUR SAMPLE REPORT
Download our sample pre-purchase building and pest inspection report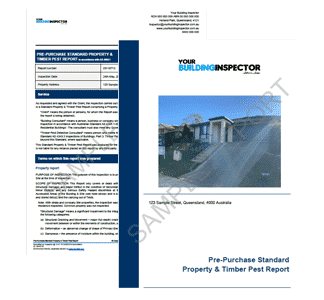 ACCREDITED AND AFFILIATED WITH

THE LATEST EQUIPMENT
Our building and pest inspectors in North Lakes are not only experienced, licensed and insured – each inspector is also equipped. Our North Lakes building and pest inspectors carry a moisture meter, thermal sensor and access equipment to every inspection.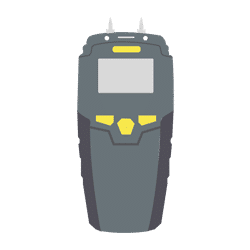 Moisture Meter
The moisture meter records differential moisture levels within surfaces such as walls and floors and ceilings without needing to drill holes or cause damage. Your building inspector will use this meter if there is visual evidence of moisture damage within the property. The moisture meter also identifies termite risk areas by reading the concentrated presence of moisture within the surfaces of the property.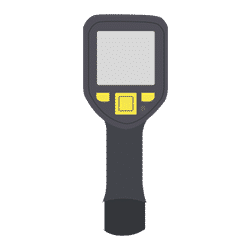 Thermal Sensor
Your building and pest inspector will also use a thermal sensor within your inspection if visual evidence of termite activity is discovered. This thermal imaging device identifies heat sources generated by termites within building surfaces and helps to trace the termite nest and entry points in the building.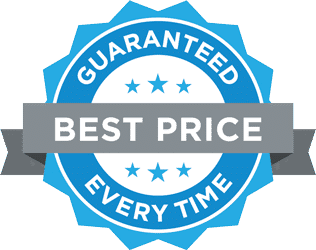 BUILDING AND PEST INSPECTIONS AT THE BEST PRICE IN NORTH LAKES
Our prices are regularly checked and updated to ensure we offer the best rates in North Lakes and North Brisbane suburbs. Though if you happen to find a better comparable written quote, we are happy to beat it!
Before requesting a price beat, please double check the quote is coming from a licensed building and pest inspector who holds public liability and professional insurances.
FAQ
What is a building and pest Inspection?
A building and pest inspection is undertaken prior to a buyer purchasing a property, and is generally a condition of sale. It is essential that you appoint an experienced, licensed building and pest inspector to carry out the inspection to ensure all major and minor defects are reported. The inspector will return a report on the property noting any defects found, your report will also include photos of all reported issues.
Are the inspectors licensed?
All of our building and pest inspectors are licensed builders who have been operating under that license for at least 10 years. As well as this, all of our inspectors carry pest certifications and their own insurance.
Who arranges access to the property?
We will work with your agent to arrange a time that suits all parties. Provide your agents details through the online form or over the phone and we will get in contact with them. If you have already found a time that works with your agent, that's fantastic, let us know and we will try to accommodate the given time.
Can I be present at the inspection?
We welcome owners and buyers to be present at the time of inspection, although we ask that you leave the inspector to carry out their inspection and wait to ask your questions at the end. This allows the inspector to concentrate solely on assessing the property to deliver a non-bias report.
How long does the inspection take?
A typical combined building and pest inspection will take between one to two hours.
When will I receive my report?
You will receive your report on the same day as your inspection. Please note that payment must be received prior to the report being sent.
What equipment is used by the inspector?
Your Inspector will carry a ladder, torch, moisture meter and thermal sensor to your inspection. Please be aware that the moisture meter is only used when visual evidence of moisture is identified by your inspector. The same protocol is followed for the use of the thermal sensor, which is also only required when visual evidence of pest activity is identified.
My post code isn't in your service area, what do I do?
We aim to service the majority of metropolitan and outer suburbs of Brisbane, although if your postcode is not within our service area when you are completing your booking form it doesn't mean we can't service you! Continue to fill out your online form and your closest building inspector will be in touch with a tailored price based on the distance your location is from our main service areas!
I have questions about my report, who do I speak to?
We encourage you to speak with the building inspector who made your booking and conducted your inspection. That way you're dealing with the person who has first-hand knowledge of the property you're buying. They will talk you through any sections of the report you are unsure about.
NEWS