Everything You Need to Know About Building and Pest Inspections in Queensland
Whether you are buying or selling a property, it is vital that you do a building and pest inspection before making further negotiations. The reason being? So you know the condition of the property inside and out. If you are a seller, knowing the current state of the property you are about to sell will help you come up with a reasonable offer. It will also help you decide if you should engage a pest control company to clear all pests before putting it up on the market. Meanwhile, if you are a buyer, knowing the exact state of the property will help you negotiate on price.
Building And Pest Inspections
It is wise to get a combined building and pest inspection so you're able to gain a thorough understanding of the condition of the property. When you do, make sure that the inspector you hire holds a current license from the Queensland Building and Construction Commission. In Queensland, inspectors generally charge between $400-$500 for building and pest inspection on a three-bedroom house. If you are looking for Brisbane building and pest inspections or Gold Coast building and pest inspections, we have specific pricing information located on our website. We also have information about Sunshine Coast and Fraser Coast building and pest inspections.
The Importance of Pest and Building Inspections
Buying or selling a property is a huge deal as it entails a considerable amount of financial investment. Not only that, prices are scaling every day as the demand for properties continues to soar. Therefore, if you plan to buy a home or a building, you need to protect your investment by all means necessary. One of the most important investments you can make to secure your soon-to-be property is to do a pest and building inspection. This inspection will let you know the condition of the property so you can ensure that it's safe and ready for occupancy.
Houses and buildings, no matter how well they are engineered and designed, are subject to wear and tear. Over time, these properties are going to have structural problems and when these are left unchecked, can cost a lot of money to have defects repaired. Why spend a fortune on repairs when you can avoid them in the first place? By having your property inspected, you will be aware of existing problems and deal with them accordingly before they get worse. You can take action right away to restore defects and increase its durability.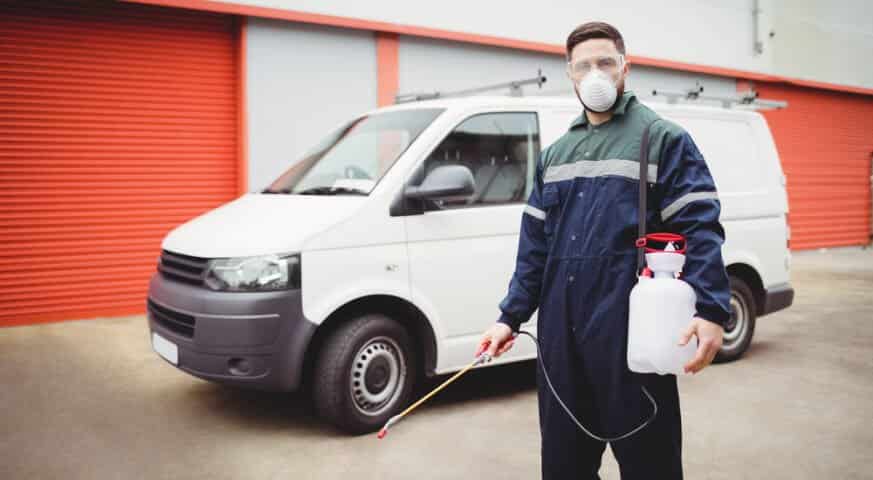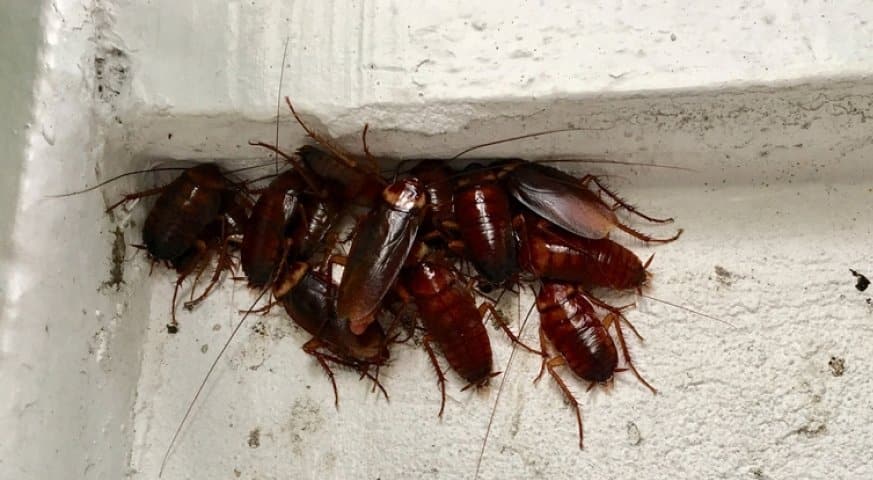 Why Is A Pest and Building Inspection Important?
Frequently Asked Questions on Building and Pest Inspections
After years of blood, sweat and tears, you have finally saved up enough money to afford your dream house. Though, this dream can quickly become a nightmare overnight if you miss getting a building and pest inspection. Discovering that the house you bought is infested with mice and termites will not only drain you emotionally but it will also deplete you financially.
To save yourself from making a huge mistake, it is essential that you engage a building and pest inspection company prior to sealing the deal with your realtor. Nothing would be worse than spending your life's savings on a property that does not deserve a single cent.
Unfortunately, a lot of people do not see the importance of getting a building and pest inspection. In most cases, the reason why they fail to do a building and pest inspection is because they don't really know what they are getting from the report. Here are some frequently asked questions about building and pest inspections that will shed some light on their importance.
Understanding Pests
A pest is any plant or animal that is hazardous to the health of humans, their living conditions and their food. What do these pests do?
Carry disease-causing parasites and microorganisms like mosquitoes.

Mosquitoes carry Murray Valley encephalitis and Ross River virus.

Eat and destroy cereal crops and vegetables. Examples of such pests are grasshoppers and caterpillars.

Destroy stored food. Examples of such pests include mice and rats. These pests are known to eat rice, biscuits and grains. They contaminate food with their urine and faeces.

Eat and attack station and farm animals. Examples of such pests include feral dogs that attack goats and sheep, foxes that kill lambs and feral cats that feed on native wildlife.

Silverfish is another type of pest that destroys clothes by eating holes.

Although small, termites can destroy and weaken the foundation of buildings. Collectively, they can create significant damage to timber walls and floors.

Bed bugs can harm your skin. Their bites can cause skin irritation and when scratched can lead to an infection.
Pest Control Methods
Becoming familiar with the different pest control methods will help you choose which among those is suitable to your specific pest problem. Regardless of the pest control method you choose, it is necessary that you follow the following steps below to help control pest infestation.
Identifying the Pest Problem
Knowing what kind of pest you are dealing with is your first step in controlling the infestation. Some pests are easy to identify like a mouse or a cockroach but others can leave ambiguous clues that make it difficult for you to come up with an effective strategy. To help you identify what kind of pest is lurking in your home, it is best to arrange a pest technician to carry out an inspection on your property.
Consider How Much Pest Control Is Needed
It's important that you know the difference between pest control and pest elimination. These two are not the same. Demanding to eliminate all pests in your home will likely compel you to resort to more extensive treatments that aren't really necessary. We understand that a pest problem can be stressful on your part but you have to be reasonable. Ask yourself the following questions to help you decide what course of action to take.

Is it necessary to make your lawn completely free of weed?
Do you really need to get rid of all insects in your lawn despite knowing that some of those insects are not causing it any harm?
Can't you substitute vegetable, flower or fruits that are sensitive to pests?
Are there family members in your home who are sensitive to chemicals?

Select An Appropriate Solution
Based on the information you have collected in Step 1 and your answers in Step 2, you are now ready to decide what pest control method to use. If you are unsure about your decision, you can always ask a pest specialist for advice.

Is it necessary to make your lawn completely free of weed?
Do you really need to get rid of all insects in your lawn despite knowing that some of those insects are not causing it any harm?
Can't you substitute vegetable, flower or fruits that are sensitive to pests?
Are there family members in your home who are sensitive to chemicals?

Assess The Results
As soon as you have decided on a pest control method, implement it right away. Give it enough time to see if the method you came up with is effective or not. Here are some steps you need to take to assess the effectiveness of your pest control method.

Try to compare the condition of your home before treatment and after treatment. Was there significant evidence that the number of pests was reduced?
Compare the benefits of using chemical pesticide control to non-chemical methods.

It's important to remember that it's harder to control pests than it is to prevent them. You don't have to worry about controlling pests if you are taking measures to prevent them in the first place.
Common Pests And Ways To Control Them
Below are helpful pieces of information about flies, cockroaches, and rodents.
Termites vary in size; some are 1/8 inch long while others reach up to an inch long. They also vary in colour, some are white while others are brown and black. Their characteristic differences depend on their life stage and their species.
The number one culprit for destroying the structural integrity of any home or building is a termite. Despite its minuscule size, when termites group together in swarms, they are capable of destroying any sized property. The major challenge when facing a termite infestation is that you need tools and chemical solutions to ensure that you completely eradicate them from your home.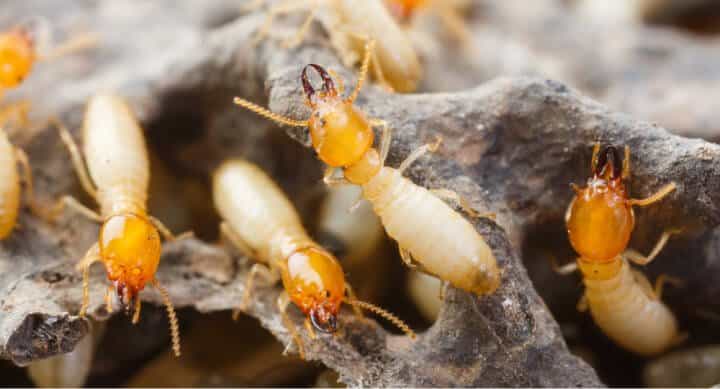 Termite Inspection
If there is evidence of termite infestation, leaving them untreated is a bad idea because these tiny yet highly destructive insects will slowly destroy your home. It is important for homeowners to get their homes inspected for termites every year especially if you have already noticed evidence of termite infestation.
Do you know that there are different kinds of flies? You can best identify them based on what they look like. The most common types of flies include the housefly, the bushfly and the blowfly.
The Life Cycle of a Fly
Generally, adult flies leave their eggs in organic and moist materials like dead animals, animal faeces, food scraps and grass clippings. In a couple of hours, the eggs will become maggots. These maggots grow fast by feeding on organic material. After around five days, these maggots will transfer to dry soil and create a hole where they turn into pupae. A strong covering refereed to as the pupal case will envelope the pupae to protect it as it develop. Pupae have a black or brown colour. Another four to five days and the pupae mature into adult flies. They make their way out of the pupal case, find their way up the hole and fly away.
Diseases Caused By Flies
Every time a fly lands on food scraps or manure their bodies, stomachs and legs automatically pick up germs and disease-carrying microorganisms. So when they land on plates, glasses, food and knives, you can expect that they'll pass these germs there. If you use these articles when you eat, the germs will transfer to you, get inside you body and cause you to get sick.
Diseases that are carried by flies include the following:
Shigellosis
Hepatitis A
Trachoma
Salmonellosis
Controlling Flies
The best method to control flies in your home is to ensure that you get rid of their breeding places. Here are some ways to control their breeding sites:
Contain food scraps in sealed containers
Ensure that the trash bin has a secure lid
Empty trash bin on a regular basis
Ensure that leach drains and septic tanks are in excellent condition and are securely sealed
Remove dog and cat faeces daily
Just like flies, cockroaches come in a number of forms. Majority of these cockroaches are notorious in spreading diseases. The main types of cockroaches you will commonly see in Australia include American Cockroach, German Cockroach and Australian Cockroach.
American Cockroach
One of the largest cockroaches known to man is the American cockroach with a size of around 30 to 45 millimetres. It can fly and it is red brown in colour with a light yellow hue bordering its head. This type of cockroach loves warm and moist places and you will usually find them breeding in sewers, roof cracks, cellars, drains, garbage dumps and grease traps. They are also always present in the kitchen.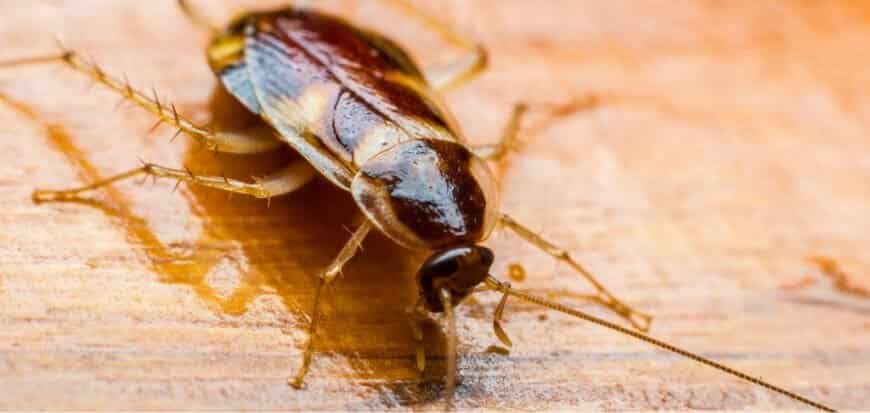 German Cockroach
In terms of size, the German cockroach is the smallest of all and they generally love to breed inside buildings. Adult German cockroaches are about 12 to 15 millimetres in length with a light brown hue. They can be distinguished from other cockroaches by two black stripes found on its head. You can find German cockroaches in pantries, food handling areas, kitchens and storerooms. They love warm and moist places and they love to live near food. Unlike American cockroaches, German cockroaches can't fly.
Australian Cockroach
An Australian cockroach can fly and it has a length of approximately 30 to 35 millimetres. It has a dark brown hue with distinctive yellow marks on its head and front wings. Unlike the other two types, the Australian cockroach loves plant food so you will normally find them outdoors, under tree barks or in woodpiles.
The Life Cycle of a Cockroach
After a male and female cockroach mate, the female yields an egg case. The case is either left in a safe place until it's ready to hatch or the cockroach carries it. The female cockroach then leaves the egg case in a quiet, dark and warm place. When the eggs hatch they are called nymphs. They look exactly like the parent cockroach only smaller. Unlike flies, cockroaches do not undergo major transformational changes. They grow to its adult size via moulting. In each phase of the moulting process, the baby cockroach sheds its outer layer for a larger one. Usually it takes a year for a nymph to reach its adult size.
Diseases Caused by Cockroaches
Cockroaches and flies share one thing in common, they both carry disease-causing bacteria since their habitat include dirt and rubbish. Therefore, it is only natural that they pick up bacteria from these places. These germs will be transferred to your cutlery and food and eventually it will be passed on to you.
Diseases that are carried by cockroaches include the following:
Rodents, such as mice and rates, are commonly found in houses and buildings across Australia. Examples of rodents include roof rat (climbing or black rat), ground rat (Norway rat), and house mouse (field mouse). You can differentiate rats from mice because of their size as mice are much smaller than rats.
Diseases Caused By Rodents
Since mice and rats live in dirty places, it's expected that they are going to pick-up disease-causing bacteria. By being carriers, they transport these germs from the dirty environment straight to your homes. Having rats in your home puts you and your family at risk of acquiring a number of diseases. According to studies, roof rats were mainly to blame for the spread of bacteria that led to the bubonic plague or often referred to ask the Black Death across Europe in the 14th Century. During that time, it was estimated that over 50 million died because of the disease.
Mice and rats are able to carry these germs to you through the following ways: